Adaptive Nonlinearity for Collisions in Complex Rod Assemblies
We develop an algorithm for the efficient and stable simulation of large-scale elastic rod assemblies.
July 27, 2014
ACM SIGGRAPH 2014
Authors
Danny M. Kaufman (Adobe/Columbia University)
Rasmus Tamstorf (Walt Disney Animation Studios)
Breannan Smith (Columbia University)
Jean-Marie Aubry (Weta Digital)
Eitan Grinspun (Columbia University)
Adaptive Nonlinearity for Collisions in Complex Rod Assemblies
We observe that the time integration step is severely restricted by a strong nonlinearity in the response of stretching modes to transversal impact, the degree of this nonlinearity varying greatly with the shape of the rod. Building on these observations, we propose a collision response algorithm that adapts its degree of nonlinearity. We illustrate the advantages of the resulting algorithm by analyzing simulations involving elastic rod assemblies of varying density and scale, with up to 1.7 million individual contacts per time step.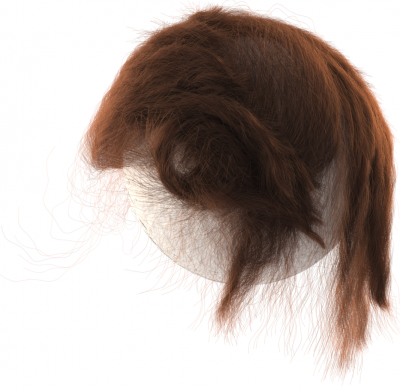 The documents contained in these directories are included by the contributing authors as a means to ensure timely dissemination of scholarly and technical work on a non-commercial basis. Copyright and all rights therein are maintained by the authors or by other copyright holders, notwithstanding that they have offered their works here electronically. It is understood that all persons copying this information will adhere to the terms and constraints invoked by each author's copyright. These works may not be reposted without the explicit permission of the copyright holder.